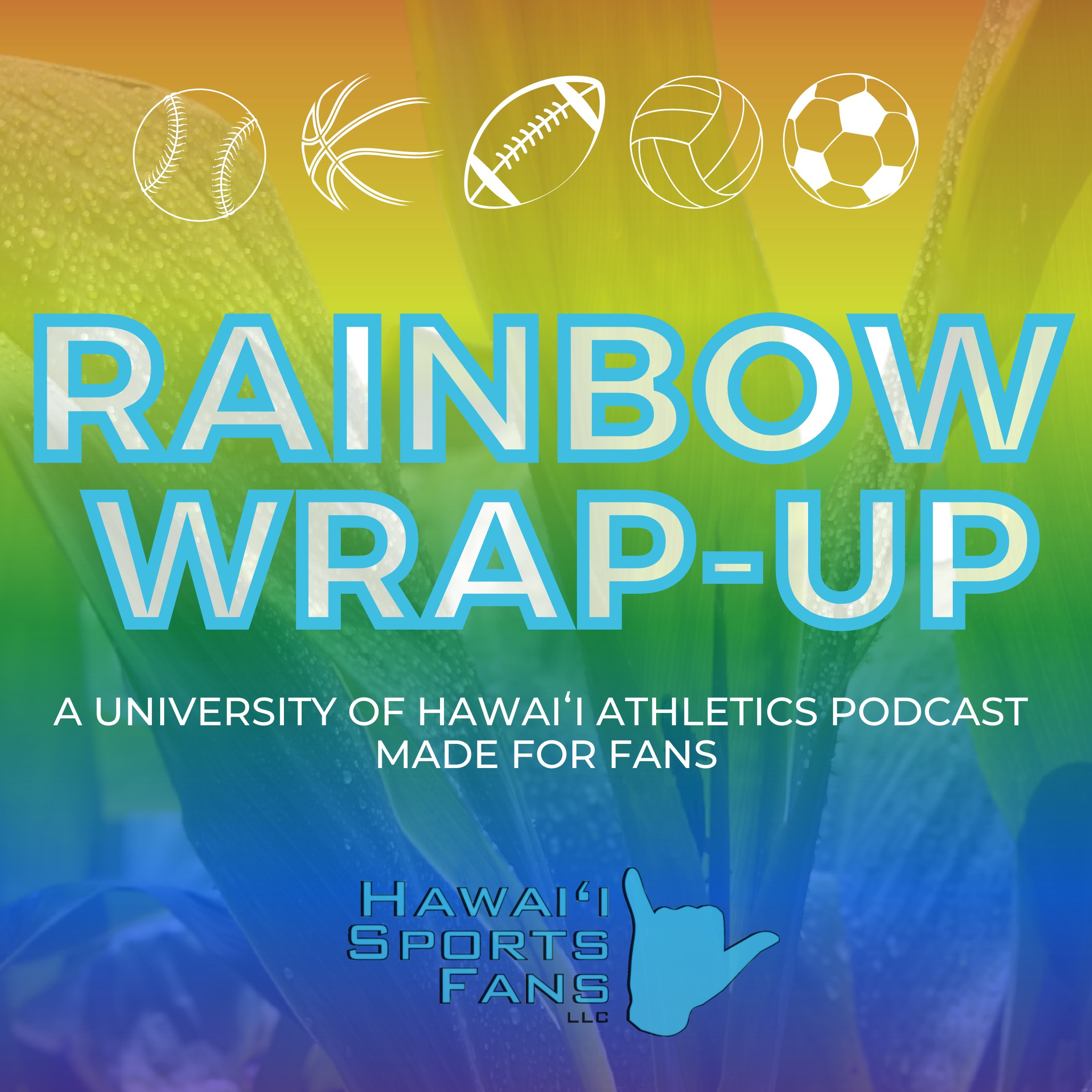 Do you enjoy traveling to see your favorite teams play? Do you enjoy real talk unfettered by corporate money? Are you a fan of the University of Hawaii? Even if you answered "No" to any of those, this still might be the right place for you. Rainbow Wrap-Up is a weekly Rainbow Warrior and Rainbow Wahine-focused show brought to you by three SuperFans - Sean Eyman, Ryan Siu, and Wayne Coito, who have been brought together by their shared passion and love for their team. They've been doing it since they were kids, and they ain't stopping anytime soon. Wanna travel with someone who puts "FAN EXPERIENCE" first and is the most fun travel companion? You can join Wayne, also TV host and credentialed sports media person for over 15 years, on the road! Already having led groups to 6 Super Bowls and 25+ adventures across the globe - including Australia, New Zealand, we do it all for GRANDMA. Come see why at www.HIsportsfans.com Mahalo for the Follow @HIsportsfans on Instagram, X/Twitter, LinkedIn, Facebook.com/HawaiiSportsFans....Mahalo!
Episodes
Thursday Oct 05, 2023
Thursday Oct 05, 2023
Bob Wagner, our beloved former head coach, embraced Local culture, brought success and recognition to the Islands and remained a steadfast supporter of the program until his passing. He will forever be a Legend of UH Athletics.
The Boys breakdown the loss at UNLV, a team with a first-year coach, and talk about how the transfer portal and more veteran assistants could be essential for Coach Chang.
Wayne was able to interview Coach Wagz twice in 2020; you can check those out at youtube.com/hawaiisportsfans or facebook.com/hawaiisportsfans.
Make sure to Like & Follow @hisportsfans on IG & X/Twitter for the latest on Reno, Denver and a soon-to-be-announced NBA tour.