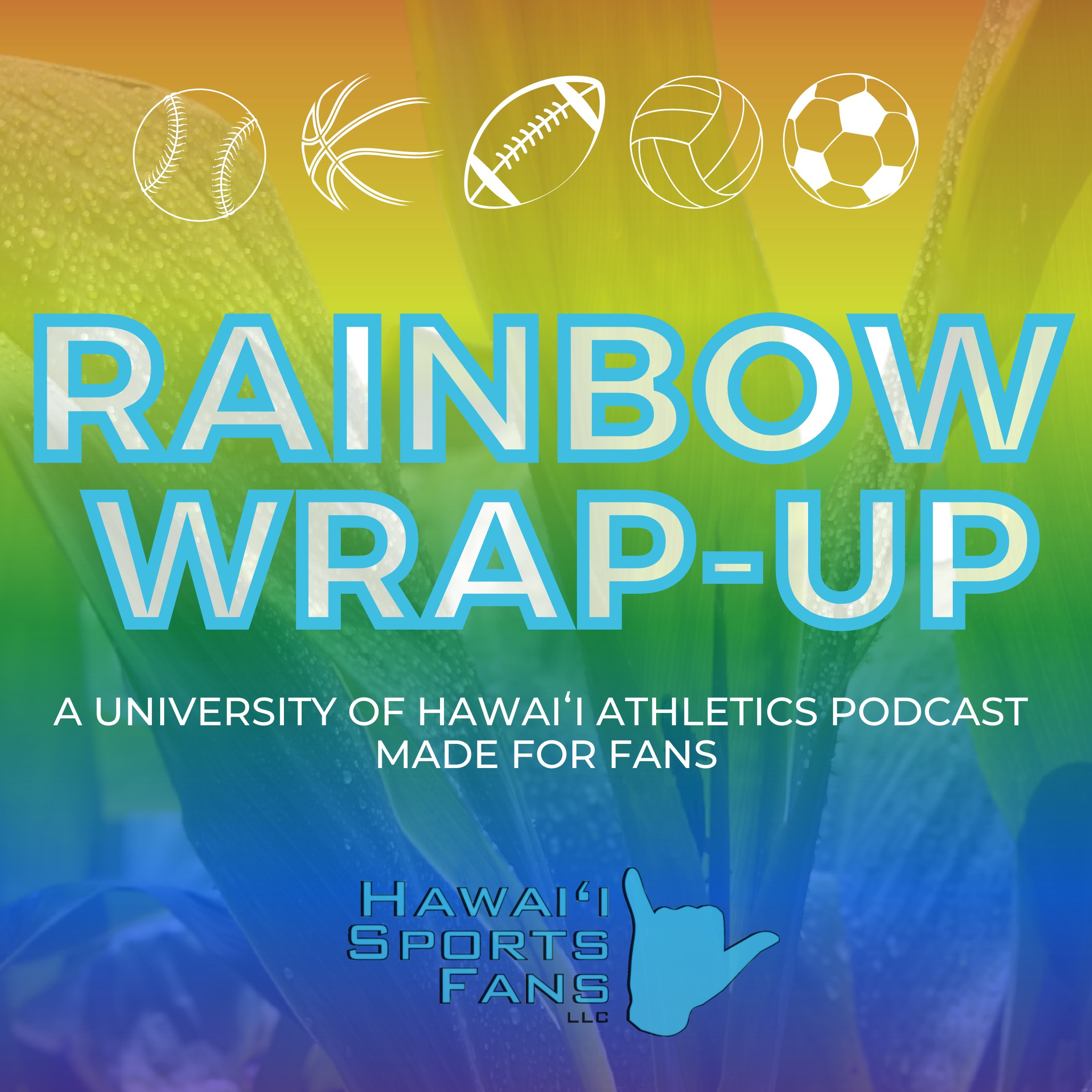 Do you enjoy traveling to see your favorite teams play? Do you enjoy real talk unfettered by corporate money? Are you a fan of the University of Hawaii? Even if you answered "No" to any of those, this still might be the right place for you. Rainbow Wrap-Up is a weekly Rainbow Warrior and Rainbow Wahine-focused show brought to you by three SuperFans - Sean Eyman, Ryan Siu, and Wayne Coito, who have been brought together by their shared passion and love for their team. They've been doing it since they were kids, and they ain't stopping anytime soon. Wanna travel with someone who puts "FAN EXPERIENCE" first and is the most fun travel companion? You can join Wayne, also TV host and credentialed sports media person for over 15 years, on the road! Already having led groups to 6 Super Bowls and 25+ adventures across the globe - including Australia, New Zealand, we do it all for GRANDMA. Come see why at www.HIsportsfans.com Mahalo for the Follow @HIsportsfans on Instagram, X/Twitter, LinkedIn, Facebook.com/HawaiiSportsFans....Mahalo!
Episodes
Wednesday Oct 19, 2022
Wednesday Oct 19, 2022
#HawaiiFB smacked the Nevada Wolf Pack at TC Ching as they pass the halfway point of the season, with six conference games to go in a historically weak Mountain West. Can the 'Bows - dare we say - contend for the title?
Wayne, Sean and Shane look back at their preseason predictions - one of the SuperFans is perfect so far - and see what kind of marks Sean gave on his report card (and who he's calling #HamiltonLibrary.)
We revisit the stadium discussion and talk about how UH can elevate the fan experience even before a new facility is built.
Join our mailing list! www.HIsportsfans.com
Follow us on Social:
www.INSTAGRAM.com/hisportsfans
www.FACEBOOK.com/hawaiisportsfans
www.YOUTUBE.com/hawaiisportsfans