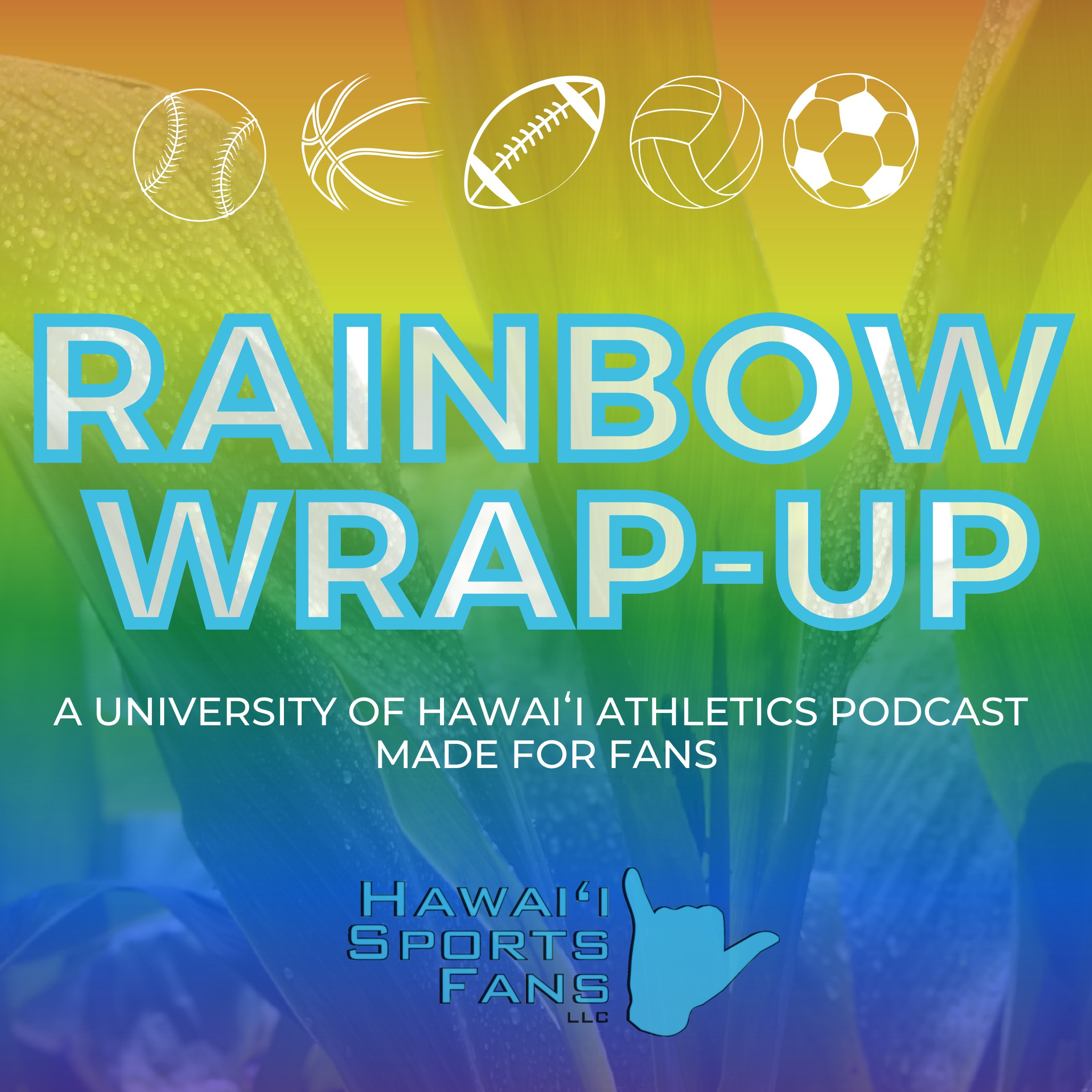 Do you enjoy traveling to see your favorite teams play? Do you enjoy real talk unfettered by corporate money? Are you a fan of the University of Hawaii? Even if you answered "No" to any of those, this still might be the right place for you. Rainbow Wrap-Up is a weekly Rainbow Warrior and Rainbow Wahine-focused show brought to you by three SuperFans - Sean Eyman, Ryan Siu, and Wayne Coito, who have been brought together by their shared passion and love for their team. They've been doing it since they were kids, and they ain't stopping anytime soon. Wanna travel with someone who puts "FAN EXPERIENCE" first and is the most fun travel companion? You can join Wayne, also TV host and credentialed sports media person for over 15 years, on the road! Already having led groups to 6 Super Bowls and 25+ adventures across the globe - including Australia, New Zealand, we do it all for GRANDMA. Come see why at www.HIsportsfans.com Mahalo for the Follow @HIsportsfans on Instagram, X/Twitter, LinkedIn, Facebook.com/HawaiiSportsFans....Mahalo!
Episodes
Wednesday Nov 15, 2023
Wednesday Nov 15, 2023
HAWAII WINS! Taking down a recently-ranked opponent in convincing fashion and earning their second straight victory, the 'Bows now travel to Wyoming to try and make it three.
The SuperFans break down the Air Force game and give context to a victory very few saw coming.
Join us on our NCAA MVB Tour in May and Japanese Baseball Tour next June by leaving your email at www.HIsportsfans.com to be one of the first to know when all the details are finalized.
Follow and Like us @hisportsfans on Instagram & X/Twitter and make sure to connect with us on Facebook at www.facebook.com/hawaiisportsfans.